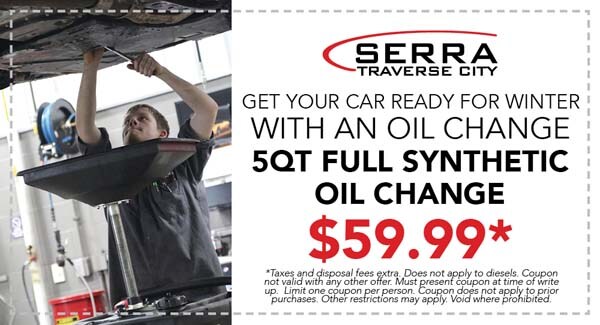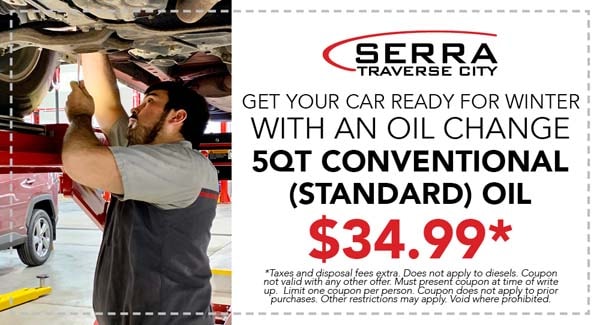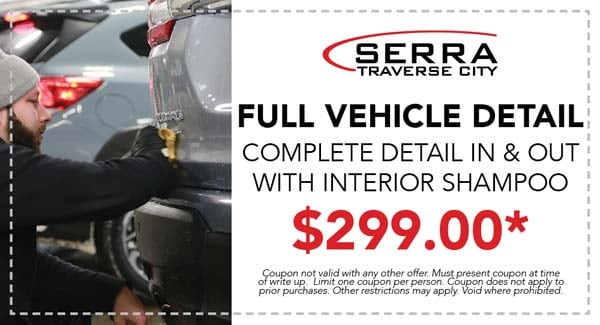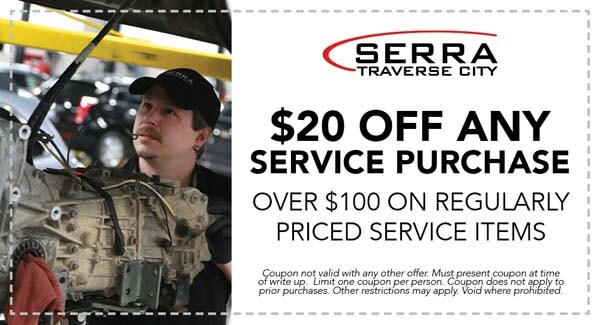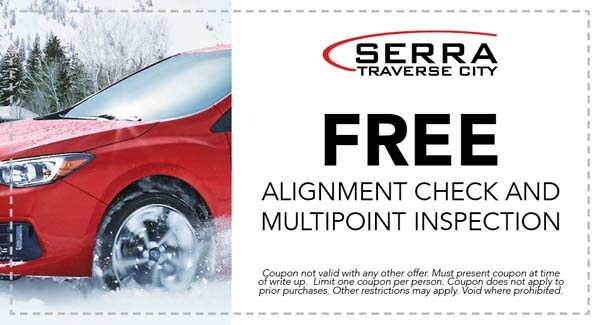 CLICK HERE to Schedule Service
Is your new or used Subaru due for service? Whether you need a simple oil change or a major repair, Serra Subaru of Traverse City feels that no driver should put off car care due to costliness. That's why our service team delivers competitive prices and rotating Subaru service coupons to help our Garfield Township customers save with every visit. Ready on below to learn about the importance of keeping up to date with your service needs, and discover how our Subaru dealer coupons can help you save big!
Why You Shouldn't Neglect Car Maintenance
While you may be tempted to delay service after getting an outrageous quote from another service center near Interlochen, we advise against it. That's because minor service needs can blossom into major issues, leaving you in a deeper hole than when you started. When you rely on us, you can make use of our Subaru service specials to keep up with your maintenance needs as they arise. Reasons to take advantage of our Subaru dealer coupons for service include:
Safety: Feeling unsafe in your vehicle due to maintenance concerns is intolerable. If you've experienced this, book an appointment with us right away.

Protect Your Investment: Car ownership can require a hefty investment of both time and money. Honor that commitment by keeping your vehicle in good shape. This will go a long way towards boosting your resale value as well. 

Performance: Your Subaru relies on each component to achieve maximum performance. If you notice you're stopping for gas more frequently, your fuel economy may be suffering due to maintenance needs. Take advantage of our Subaru service specials to retain peak performance on the Kalkaska streets.
What Services Does Serra Subaru of Traverse City Offer?
We make it simple to get the auto care you need at a price you'll love. Use our ​​Subaru service coupons to save on many of the following tasks:
Oil change

Tire rotation

Wheel alignment

Transmission service

Brake service

Full vehicle inspection

Belt replacements

And more!
Rely on Us for Complete Car Care
The next time you need car care, turn to Serra Subaru of Traverse City! Our expert team is trained to handle the needs of your vehicle, and our Subaru service specials will help you save. If you have any lingering questions about our services or Subaru dealer coupons, contact us at your convenience.